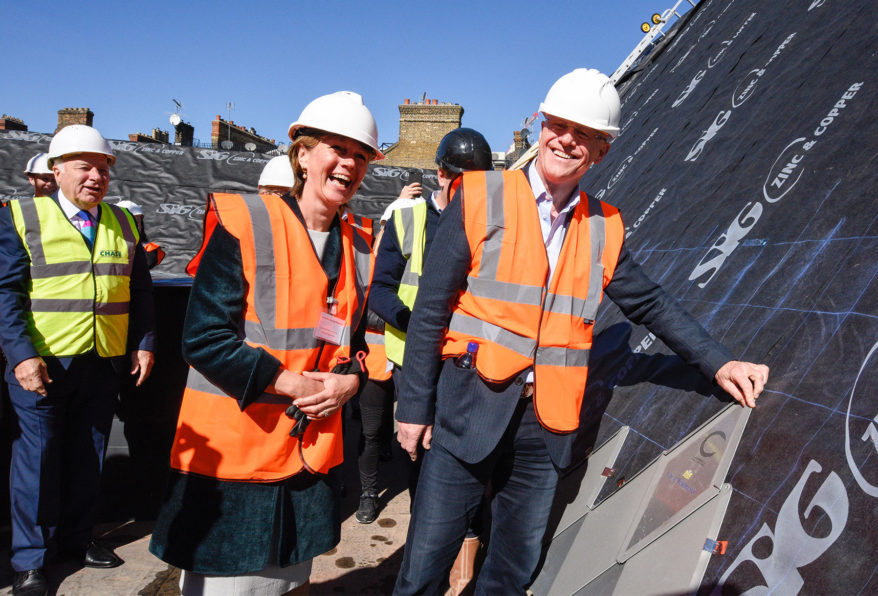 Topping out ceremony
The completion of the highest point of the redevelopment was marked by a topping out ceremony, celebrating the successful collaboration of a local authority and leading property developer working in partnership together to improve local authority services and provided much needed key worker housing in the heart of Westminster.
Speakers at the ceremony included Councillor Rachael Robathan, Cabinet Member for Property at Westminster City Council; John Caudwell, founder of Phones 4u and Caudwell Collection; and Danny Combes, Managing Director of Chase Construction. The quality and efficiency of the mixed-used building and Caudwell Collection's deep respect for local context and heritage was highlighted at the event.