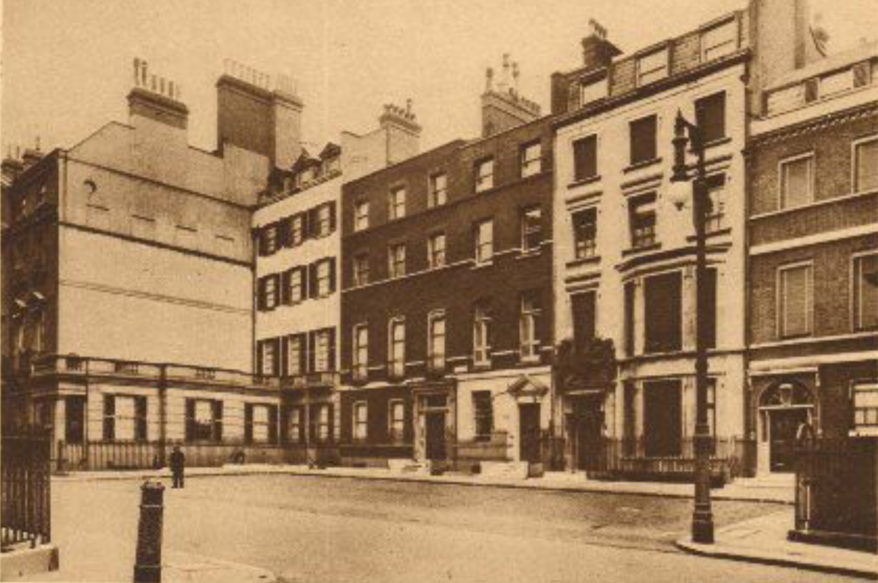 Historical Context
In contrast to its enviable urban location today, 400 years ago Mayfair was largely open fields, crossed by the Tyburn River. It wasn't until the end of the seventeenth century that houses, shops and inns started to appear, with development increasing rapidly over the next two centuries on the seven estates that formed Mayfair.
Audley Square lies at the intersection of the Grosvenor, Berkeley and Curzon Estates, and it is in the irregular boundaries of these estates that Mayfair's characteristic street layout originates.
This street layout remains largely unchanged since the eighteenth century, and is complemented by the mix of high quality eighteenth and nineteenth century residential and commercial buildings which stand alongside 1930s mansion blocks and more modern post-war buildings.
Audley Square was probably first developed in the 1750s, and was made up of fine terrace buildings set a little back from the road, with a block of stable mews to the rear. The buildings were altered throughout the Victorian era and the early twentieth century, and properties damaged by bombing in the Second World War were demolished in the 1940s, creating an empty site between Audley Square and Waverton Street.